Test recording¶
A test pack execution can be recorded by Suitest. In order to be able to make the recording, you will need to have an Android phone with Suitest Camera application installed and configured and with ideally up to 5 GB of free space.
Supported on all platforms with web UI - please note that the total time of test pack execution is prolonged by this feature (does not impact consumed testing minutes). Support for tests using Suitest JavaScript API is coming soon.
Setting up the Suitest Camera app¶
Aim the camera of your Android mobile device at the screen of your testing device
Recording a test pack execution¶
In a test pack, on the Schedule tab you can find the Recording section. If you want the test pack execution to be recorded, please tick the corresponding checkbox there.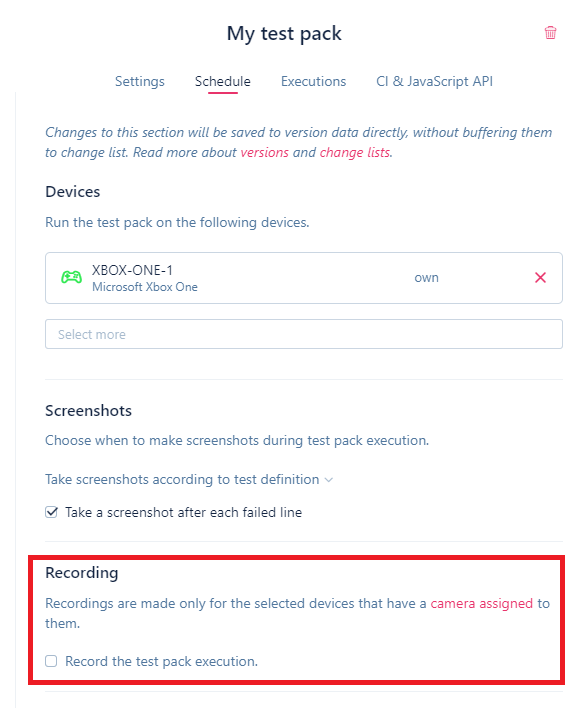 The recording will be then available inside the test results, next to the exports.

Notification about finished recording upload¶
Inside the test pack, you can also set up a notification to get an email/slack message once the upload of the recordings is finished.