Line screenshots¶
Android
Apple TV
Apple TV Simulator
Browsers
Playstation 4
Roku
Xbox One
Line screenshots are taken either through scheduled tests in automated mode or by Suitest JavaScript API commands takeScreenshot and saveScreenshot. Screenshots made in tests executed by Suitest web application (not JavaScript API) can then be found in the results of your test runs.
Test editor¶
Within the test editor you can mark the test lines on which you would like to take a screenshot. Screenshots are taken after the line has been executed.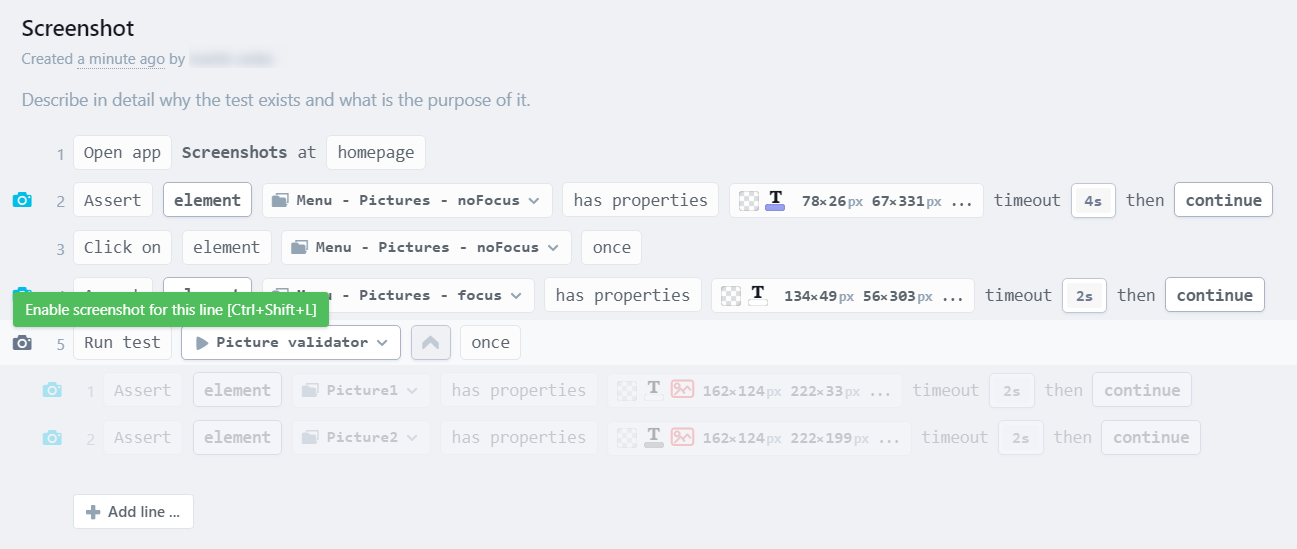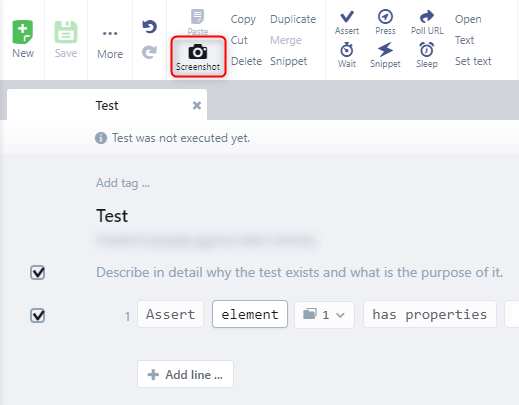 Test packs¶
In the test pack schedule tab you can configure when screenshots are taken using the following options:
According to test definition - takes screenshots based on the lines that you have marked in the test editor
After each line - takes screenshots after each line has been executed
Never - never execute screenshots
Results¶
On the results page you will find all the screenshots that have been taken. The screenshot icon will open the screenshots viewer.
Please note that execution times may be affected by screenshots being taken.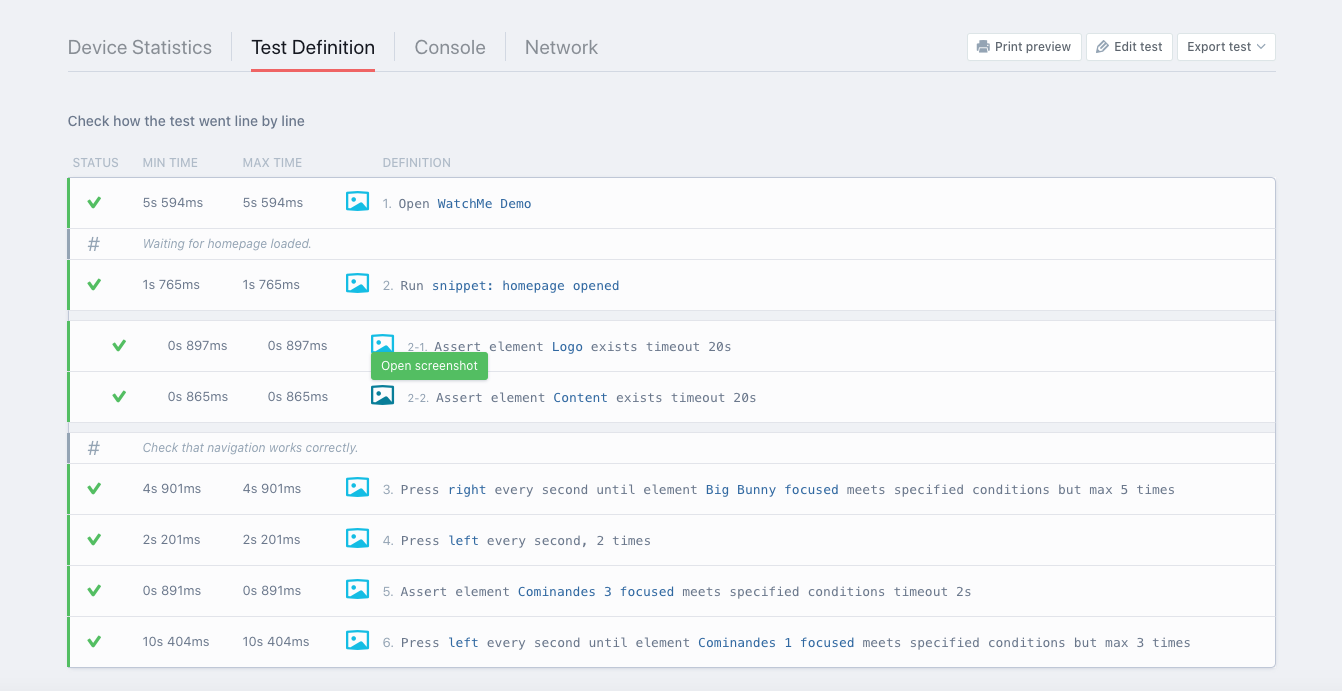 The device screenshot viewer allows you to navigate between screenshots on each test line and device.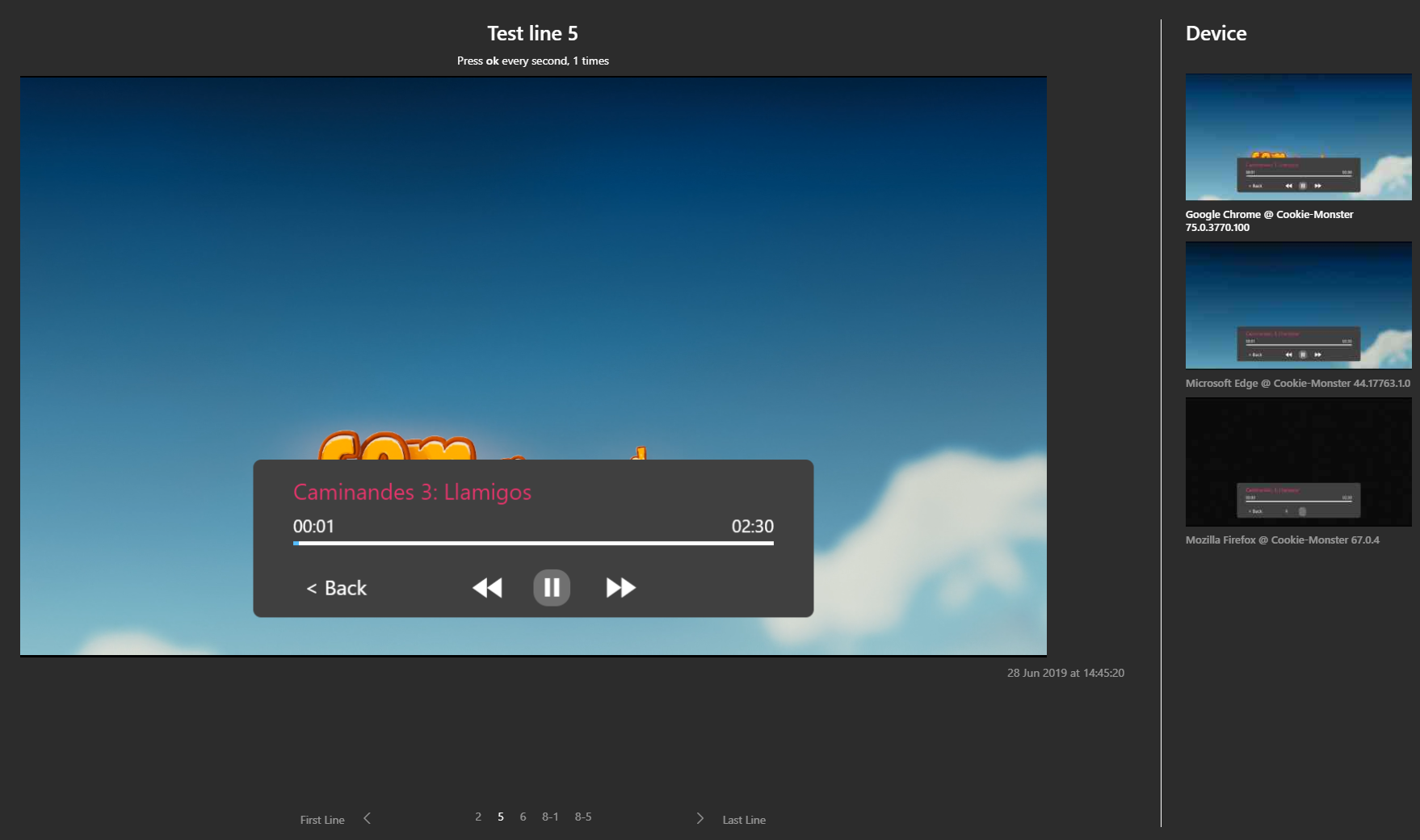 Tip: Quickly navigate in the view by using keyboard arrows, left / right to switch test lines and up / down to switch devices.
Storage¶
The screenshots are stored based on a limit of your plan. You can find the current amount of stored screenshots and limit in your preferences page. In the preferences page you can also set what happens when the limit is reached.

Selecting delete oldest screenshots continues taking screenshots but to make room starts deleting the oldest. While, do not take new screenshots, will stop taking screenshots after the data limit has been reached.